Protect your building against the elements with custom garage door installation and maintenance.
Let us help you with your commercial garage door install and repair include. We install and repair sectional garage doors and sandwich doors for your accessibility needs.

Family Doors also carriers a wide variety of steel garage doors, fire-rated garage doors, and aluminum commercial garage doors to shield your facilities from the elements.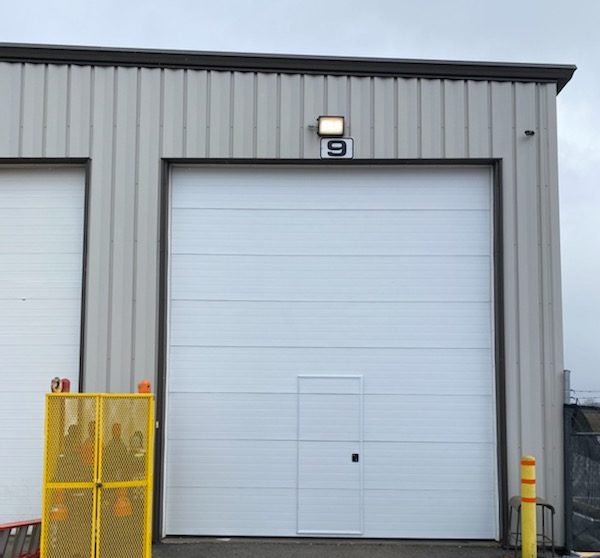 Every door is custom fit for you
No project is too large for us to handle, we have the right commercial and overhead doors for your situation
We specialize in all things garage doors, including commercial doors that you might need, even on your private property. Give us a call for a free quote, and take a look at a few of our doors we've installed on properties below!
Make your business come to life, with a new entry door installation.
Let us help you complete your new commercial space by custom selecting, framing, and installing a new entry door for your business.

Family Doors carriers a wide variety of industrial-grade glass, and fire-rated entry doors. Whether you're needing a basic shop door out of the back, or a sleek beautiful, inviting glass door to welcome your visitors – we install them all.